Hosted Outlook Exchange Email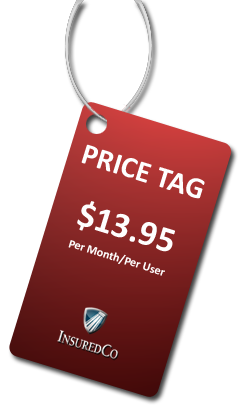 Secure Hosted Exchange for Full-Featured Outlook Email
As an independent insurance agency, you may already be using Outlook as your office email program. But are you using all the features built-in to Outlook only available when connecting to an Outlook Exchange Email Server?
A fully functional and elaborate email solution isn't something most want to self-manage due to the extensive infrastructure and responsibility it takes to keep up and running. Plus the thousands of dollars it can cost each year simply isn't a cost many are interested in taking on.
Hosted Outlook Exchange takes care of all the administrative and infrastructure requirements at a very minimal cost factor to you, while providing your operations with vital email communication systems so that everyone has access to Outlook Exchange through Microsoft Outlook with all the Outlook features such as sharing calendars, folders, and contact databases. You can even have multiple Outlook clients for yourself – on your phone, on your computer, and even on the Web. This is very advantageous for agencies who also need access to their email inboxes while on the road, working remotely or at home. All with a proven 99.999% uptime service availability track record.
---
An Innovative Outlook Exchange Professional Portal
Now is the time to incorporate all the robust features of Outlook email while eliminating capital expenditures, management overhead and the complex processes businesses face as they manage their messaging environments.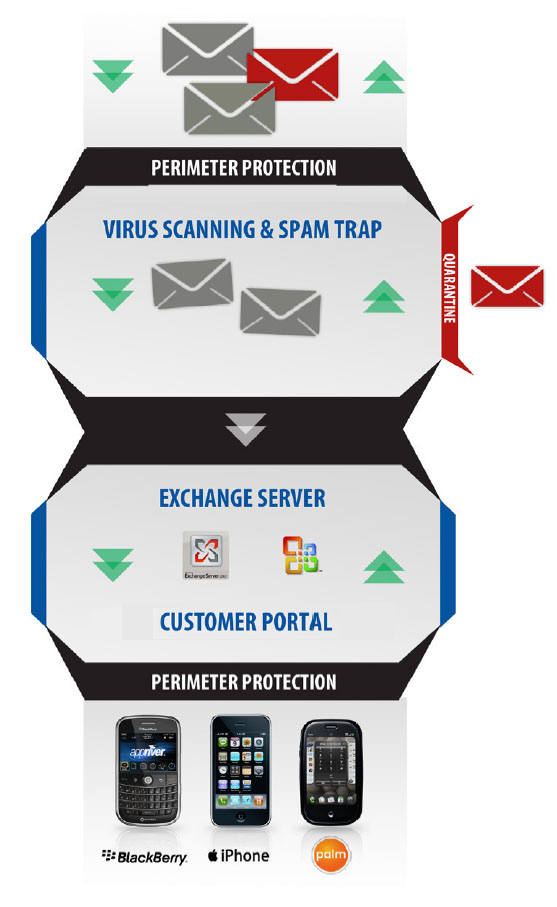 Proven Reliability
Email has become a vital business service. We know that any minute of downtime means lost dollars. This is why we have built a highly reliable infrastructure in which all components are redundant to ensure maximum availability of service. Also, you can rely on a 99.999% uptime service for even more peace of mind.
Easy Implementation
As the host for thousands of email accounts, our trusted service uses top-of-the-line technologies to ensure a smooth migration to our hosted Exchange platform. You can count on our collaboration in providing you all the relevant information needed to successfully deploy your new service.
Competitive Edge
Exchange hosting provides you with the number one business email and collaboration application in the world at a fraction of the price involved in setting up and managing an on-premise messaging platform. You can now compete on the same playing field as Fortune 500 companies without having to invest in extra IT resources or expensive hardware.
Features & Benefits
| | |
| --- | --- |
| | Easy, Web-based Access |
| | Unlimited Storage |
| | Embedded Spam and Virus Protection |
| | Optimized Performance. GIO Technologies utilizes Akamai IP Acceleration Technology, which dynamically plots the fastest path between user and e-mail, thereby assuring users will always have quick and reliable access to Outlook, Outlook Web and Mobile Device applications, regardless of location or what is happening on the Internet. The result? Faster Internet. Increased Mobility. High Availability |
| | Simple administration tools help manage e-mail routing, aliases, groups, users, mailbox storage, forwarding, passwords and client configuration in real time |
| | Windows Server Configuration and Active Directory are not required |
| | Migrate users at their own pace with "Domain Routing" and "Outlook Configuration" features |
| | Experience all the features of OWA, including mail notifications, calendar reminders, public folders, contacts, tasks, SharePoint documents, and global address list access |
| | Empower end users (and save administrative time) by allowing them to set up accounts, access email settings for mobile devices, view mailbox usage and reset their own passwords |
| | View live spam statistics and zero-hour virus alerts |
| | Supported with 24 x 7 Phenomenal Customer Care ™ |
---
---