Affective & Automatic Email & Social Marketing
With our "Extreme" website system we've made it very easy to connect with your customers and marketplace using intuitive Email & Social Marketing tools. In return, customers and prospects can then share your message with their network friends and contacts. And as others begin spreading the word about your exceptional services and know-how, the more you'll grow.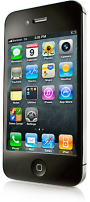 It's simply the easiest way to grow your audience then keep them coming back!
This extraordinary level of online marketing effectiveness helps you keep customers and prospects coming back—by using attractive, professional-looking communications to stay in regular touch with them which builds stronger relationships. Together, these tools are far better than regular email and infinitely more efficient than traditional methods of posting information to social networks.
Plus, our email newsletters are automatically created, automatically branded to your agency and automatically sent to each recipient using our cloud powered services. So you'll be sending them more regularly than any other platform without exceeding good-taste intervals. And formatted email marketing puts you in customers' inboxes more accurately than regular email. So you'll avoid spam filters and be seen by more people.
---